Inspection Gaming App for Seafarers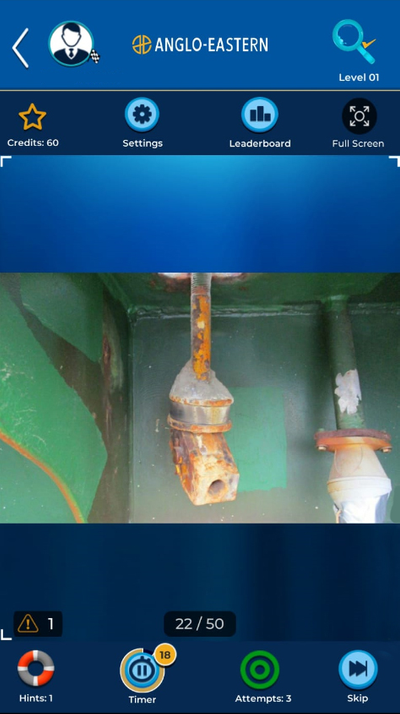 The latest offering Anglo-Eastern, from the Hong Kong-based ship manager, is an educational gaming app aimed at reducing shipboard deficiencies.
Launched during Hong Kong Maritime Week, "Vessel Inspector" is a gaming app that encourages players to compete against their peers towards achieving zero deficiencies. The objective is to enhance situational awareness skills in a competitive gaming environment to complement learning and amplify learning outcomes.
Vessel Inspector is intended for seafarers, as well as vessel managers, marine managers and port state inspectors. It was developed in conjunction with MarinePALS using MarinePALS' GAMES platform, and is available via the Google Play Store. The app is among one of the first in the maritime sector to utilize gaming technology in order to create a fun and captivating learning experience.
"Over two-thirds of our workforce are Millennials. They love technology and games. We believe that gaming apps are thus a good way to enhance learning by offering a fun, engaging and interactive environment with an element of competition," said Capt. Pradeep Chawla, Managing Director of QHSE and Training at Anglo-Eastern. "This app will complement our growing library of virtual reality and other modern learning aids."