P&O Maritime Services Enters Cable Installation Market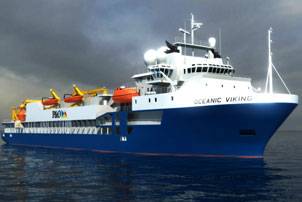 P&O Maritime Services, owner and operator of specialist science and cargo vessels, has entered the power cable installation market with its vessel CS European Supporter.

The company has signed a long-term agreement with UK-headquartered subsea cable specialists, Offshore Marine Management (OMM), for the provision of a suite of capabilities to be marketed with the entrant cable installation vessel.

The European Supporter, formerly Oceanic Viking, is due to enter the European and international power cable market in March 2011 after undergoing a major conversion from a submarine fibre optic vessel to a state-of-the-art power cable installation and trenching vessel.

The agreement means that P&O Maritime Services will operate the vessel and OMM will provide a full cable spread to the industry - cable equipment, trenching, operations and maintenance, remedial and survey.

The 347.7-ft, DPII vessel will be equipped with modern cable installation equipment, work-class ROV, ROV trencher and survey spread. All ancillary cable equipment and cable lay deck operations are enclosed, allowing for a 24-hour all weather working area. A further extensive open working deck is atop which will be utilized for mattressing operations.

The vessel will boast DPII capability along with cable coiling arms within her three tanks. She will have capacity for 5,000 tonnes of power cable, 60 tonne SWL active heave compensated crane, 20 tonne linear cable engine (20 wheel pair) and a 35 tonne A-frame, amongst other engineered additions and equipment solutions to expand the vessel's capabilities portfolio. The European Supporter offers spacious, comfortable living and recreational facilities for up to 60 personnel.