Keith Michel Installed as President of Webb Institute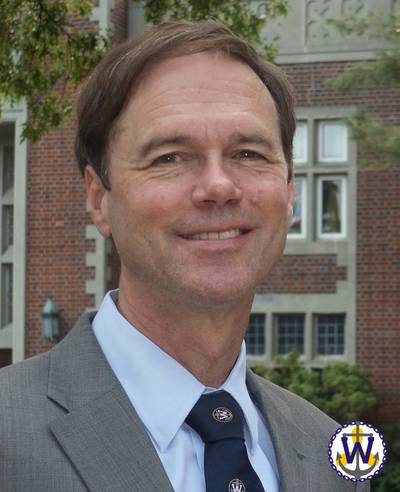 Retired Chairman of the Board of the Herbert Engineering Group of Companies and Webb Institute alumnus, R. Keith Michel (Webb '73) was inaugurated as the 15th president of Webb Institutein a private ceremony set on campus.
Mr. Michel's inuauguration followed the retirement of RADM Robert C. Olsen, Jr. USCG (Ret.), who filled the role for eight years.

"Keith is highly regarded throughout the marine industry and will be an asset to Webb Institute," said outgoing President Olsen. "I have worked with Keith for a number of years as he served both as a Board member and, most recently, as Chairman of the Board."

Chairman of the Board of Trustees, Dr. George Campbell Jr., conducted the presidential inauguration. Speakers included the city of Glen Cove Mayor, Ralph Suozzi, Honorary Trustee Charles Kurz II, current Senior Henry Jansen, Webb Alumni Association President Matthew Tedesco (Webb '91) and Dean Richard P. Neilson (Webb '70).
Webb Institute is a top-ranked undergraduate engineering institution, offering one academic option, a double major in Naval Architecture and Marine Engineering. It is the only full-tuition scholarship private undergraduate engineering program in the country. The school was founded in 1889 by William H. Webb, a pre-eminent shipbuilder, entrepreneur, and philanthropist of the 19th century. It is located on the grounds of the former Herbert L. Pratt estate, "The Braes," in Glen Cove, N.Y., on Long Island Sound.

The link to President Michel's inauguration speech is:
http://www.webb-institute.edu/president%E2%80%99s-inauguration-speech.html