5 'Gotchas' of Marine Insurance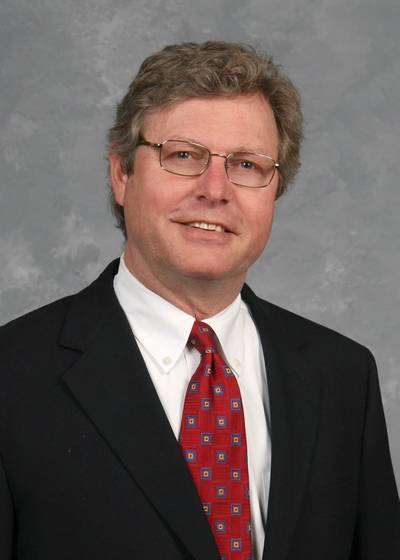 "Gotchas" are pitfalls, catches, bait and land mines – a kicker, snare or snag. They are surprises and, in the world of insurance, surprises are rarely a good thing.
'Gotchas' can be caused by different things. It may be the age of the coverage forms; it may be case law has moved on beyond the policy's intent. Or, it may be there is a 'disconnect' between policy wording and current business practices.

Sometimes, these things occur simply because some insurance contracts are impenetrable. Insurance policies are a distinctly difficult set of documents to understand. In the world of policy language, I have always found Ocean Marine insurance forms to be more entertaining than the general class. Enlivened by terms like "Assailing Thieves" and "Barratry", they still have a bit of salt and you can almost imagine Jack Aubrey clomping about the quarterdeck.

Even the Marine forms, however, can make your eyes roll back in your head. Crafted to be precise, they are sometimes so dense they end up in some cases being unreadable. The precision and clarity originally intended by its authors instead results in just the opposite.

And sometimes, it is just the nature of the beast. The freedom we enjoy in Marine insurance to manuscript forms, for each Company to create its own forms – this freedom creates complexity and 'Gotchas' can result.
Whatever the reason, 'Gotchas,' large and small, do exist. While Risk Managers, their Brokers and Average Adjustors that live in the Marine insurance world may know about them, it may be that the typical Business owner – or even their Agent if they are not specialists – will be unaware of them.
Garden Variety Gotchas
For example, one of my favorite Gotchas is in the A.I. Builders Risk form. A standard activity of Boat Builders, of course, is to sea trial their boats. And, in the course of the trials, they will need to man the vessel. A Boat Builder may be excused if they believe that, having bought the requisite Builders Risk insurance policy, the exposures customary to the trade will have been addressed – including Crew. The Builders Risk coverage forms do cover the sea trials, but liability for injury or death of employees is excluded. The form should be re-titled "Builders Risk Form Without Crew Coverage". Now, we're all on the same page.

The Brown Water forms have their share of 'Gotchas,' as well. The Institute Tug Form, for example, contains the Watchman Clause, which reads:
WATCHMAN
It is agreed that when this Vessel is tied up or moored, it shall be at all times in charge of a watchman in the employ of the Assured, whose duty it shall be to make careful examination of the Vessel throughout at reasonable intervals, including inspection of the bilges.
This is a case where the coverage form has been passed by business practice and technology. Watchmen have been replaced in many cases by inexpensive monitoring devices that have bilge alarms, low battery alerts, GPS tracking and infrared motion detectors - and will send you a text message alert if anyone of them is triggered. Yet, the Watchman Clause is there on lines 141-142 of the Tug form and violation of its terms may void coverage. Now, many Owners may stage their equipment at different facilities such as ABC Shipyard – and they have Watchmen. However, the clause stipulates a Watchman "in the employ of the Assured." If we are paying wharfage to the Yard, are they and their Watchmen in our employ?

Another coverage conundrum is presented when trying to marry the standard Towboat Hull forms with the standard Protection & Indemnity (P&I) forms. The Taylor and Institute Tug Form excludes claims for loss of life and personal injury, and the P&I forms – where loss of life coverage is found, exclude "claims arising out of or having relation to the towage of any other vessel or craft." Knitting these coverages together to properly insure the Tower's exposures can be a challenge for the uninitiated.

A fourth Gotcha resides in the Equipment Floaters carried by Marine Contractors, among others. Floaters are meant to cover our Equipment and Tools that move from site to site and barge to barge as needed and are as close to providing "All Risk" coverage as we are going to get these days. Covered Equipment can range from employee's hand tools to $800,000 crawler cranes working off a deck barge. So, you can imagine the surprise when the policy contains an exclusion for Waterborne Equipment.

Our fifth 'Gotcha' relates to fiberglass production boat builders. Builders will buy Property and Business Interruption insurance to protect their assets. And they may well insure their Boat Molds on the same premise. Indeed it can be argued that the Molds are the more valuable asset in terms of revenue stream. Buildings are relatively easy to replace in the current market. Molds, though, are crafted to very close tolerances, and for each production line or model there will be multiple molds to be replaced for the hull, deck, hatches and rudders. It is common to insure the Molds under the Marine policy with its more flexible terms of coverage. The 'Gotcha' is that the Business Interruption coverage on the Property policy will not extend to the Molds insured on the Marine policy.
Gotcha Fix
Each of these 'Gotchas' have policy solutions. Endorsements added, clauses deleted, a word or two crossed out; all of which unfortunately increases the policy's complexity. But the larger solution may just be one of education and information. By shining a light on these aspects of Marine insurance, they move from "Gotcha" status to the known, and then can be dealt with. Rely on experienced Marine insurance brokers: a Marine specialist will identify the Gotchas in the standard coverage forms and discuss with you how they will be addressed. They will then work with underwriters to craft a policy that roots out the 'Gotchas' and provide coverage that fits your business needs.

In the meantime, are there other 'Gotchas' out there? You bet. These five examples are by no means the only 'Gotchas' lurking out there. Perhaps you have been bitten by one or know someone that was. If you would like to share your experience please let me know. We can start cataloguing them, make them available and shine a light on them.

+ (Published in the August 2012 edition of MarineNews - www.marinelink.com) +
Randy Carnahan is Gencorp's Marine Director and specializes in placement of Vessel, Shiprepair and Marine Contracting risks. He began his career as a Claims Adjuster which taught him the value of a well-crafted policy. Reach him at: rcarnahan@gencorp-ins.com