Intelsat Reports First Quarter 2013 Results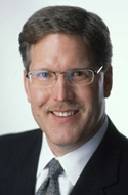 Intelsat S.A., a provider of satellite services, reported financial results for the three months ended March 31, 2013.


Intelsat S.A. reported revenue of $655.1 million and a net loss of $7.8 million, or $0.09 per share, for the three months ended March 31, 2013. The company also reported EBITDA1, or earnings before net interest, taxes and depreciation and amortization, of $496.8 million, and Adjusted EBITDA1 of $505.8 million, or 77 percent of revenue, for the three months ended March 31, 2013. Contracted backlog at March 31, 2013, was $10.4 billion.


Intelsat CEO Dave McGlade said, "Total revenue grew 2% in the first quarter of 2013, as compared to the year-earlier quarter. On-network revenue grew 4% in the period, reflecting solid demand for transponder services and the benefit of refreshed video neighborhood capacity and mobility capacity provided by our 2012 launch campaign." He continued, "In addition, managed services revenue increased, reflecting demand for our global hybrid infrastructure of terrestrial and satellite capacity, particularly for mobility applications for network services customers. New customer and renewal activity remains steady, and our backlog, at $10.4 billion, offers visibility into future revenue trends."