Hearing to Address USCG Drug Interdiction Efforts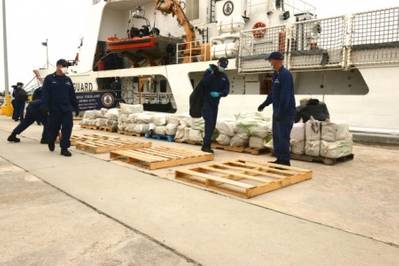 Hearing will examine U.S. Coast Guard's efforts to stop drug smuggling into the U.S.
The Subcommittee on Coast Guard and Maritime Transportation, chaired by U.S. Rep.
Duncan Hunter
(R-Calif.), will hold a hearing next week on the U.S. Coast Guard's and the
federal government
's efforts to confront transnational drug smuggling and stem the flow of illegal drugs to the United States through maritime routes.
The Subcommittee hearing, entitled, "Western Hemisphere Drug Interdiction Efforts," is scheduled to begin at 2 p.m. on Tuesday, June 16, 2015 in 2253 Rayburn House Office Building.
Witnesses will include Vice Admiral Charles D. Michel, Deputy Commandant for Operations, United States Coast Guard, and Rear Admiral Karl L. Schultz, Director of Operations, United States Southern Command.