Rigless Intervention System for Baker Hughes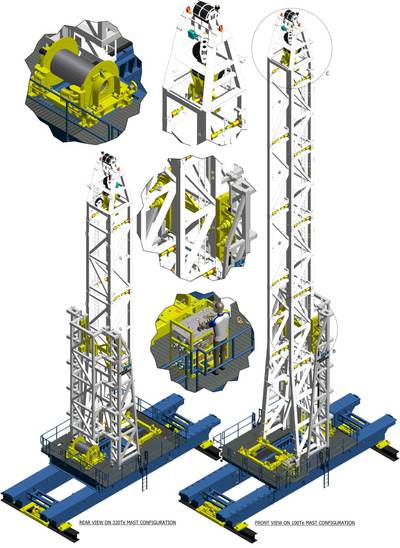 EFC Group, a designer and manufacturer of instrumentation, monitoring, handling and control systems for the oil and gas industry, delivered an innovative mechanical handling contract to provide a Rigless Intervention System (RIS) for Baker Hughes.
Following a brief from the oilfield services company, Aberdeen-based EFC Group delivered on the ambitious concept by designing and building the Mastiff RIS.
The system was initially conceived for well bore tubular extraction during well abandonment and conductor pre-installation activities, however carries the potential for useful work in many other offshore well servicing and construction type activities.
"The Mastiff RIS provides operators with an alternative method for carrying out pipe installation and retrieval operations, which typically require a costly offshore rig," said Ted Littlechild, sales director, EFC Group. "Using the RIS reduces the cost of abandonment, workover and drive pipe pre-installation operations."
The Mastiff RIS supports pulling and cutting of 15m (50-ft.) sections of 36-in. (and larger) conductor pipe, inner casing and cement, a significant improvement over casing jack systems which usually work with 1.5m (5 ft.) sections.
The substructure has also been designed to accommodate a wide range of platform layouts to achieve a 'turn-up and assemble' capability, without the need for platform modification.
In addition, the RIS is designed to be quickly dismantled into standard shipping containers.