Investment Cuts Slow Rebound for Offshore Oil Services -Bourbon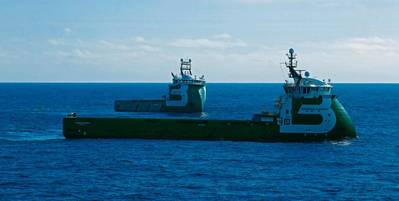 French oil services company Bourbon said on Thursday that any rebound in oil and gas prices will take a while to reach companies in the offshore marine sector because of deep cuts in investments during the prolonged oil downturn.
Bourbon, whose fleet of about 513 vessels
provides offshore services
for oil and gas companies, said its net loss in the first half widened to 104.3 million euros ($117 million) compared with a net loss of 19.2 million in the same period a year ago.
Adjusted revenues fell 21 percent to 599.2 million compared with the first half of 2015, the company said.
"After the drastic reduction of the level of investments of oil and gas companies over the past couple years, oil producers are now thinking of the future, particularly to maintain their level of production in the medium term," the company said.
"However, the inevitable rebound in activity will take some time to reach
offshore marine services
," it said in a statement, adding that deepwater and shallow water segments of the industry will continue to be affected by overcapacity of vessels.
Bourbon said a rebalanced demand and supply outlook for the oil market in 2017 will have a positive effect on the company.
The company's shares were up 2.83 percent at 10.9 euros by 0836 GMT, outperforming the European
oil and gas sector
index which was up 0.18 percent.
($1 = 0.8873 euros)

(Reporting by Bate Felix; Editing by Andrew Callus)