IK Investment Partners to Acquire DNV Petroleum Services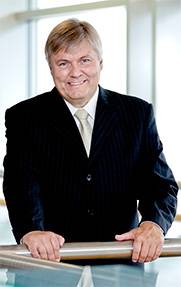 Funds managed by IK Investment Partners (IK) have entered into an agreement with the Norwegian foundation Det Norske Veritas (DNV), to acquire its subsidiary DNV Petroleum Services (DNVPS), a global company in fuel management services. Financial details for the transaction were not disclosed.

Founded by the Norwegian foundation DNV in 1981, DNVPS is a leading global provider of fuel management services for the maritime and power sectors with customers including ship owners, managers and charterers as well as power plant operators. The company primarily operates within two segments, Fuel Quality Testing and Bunker Quantity Surveys, having pioneered the development of and were introduced in 1981 and 1987, respectively. DNVPS is currently the market leader within fuel quality testing with approximately half of the global contracted volume.

DNVPS has experienced strong growth since inception, reaching MUSD 50 in revenue with a business model resilient to cyclical freight rates. Headquartered in Singapore, the company employs 220 staff and has offices in Rotterdam, Houston, Fujairah and Oslo with four strategically located ISO 17025 accredited and specialised laboratories, supported by sales and customer support in 150 key shipping clusters. The business is uniquely positioned to provide fuel and cost-efficiency solutions and ensure regulatory compliance to its long-standing customer base.

Closing of the transaction is subject to legal and regulatory approvals.