Massive Investment Plans for the Russian Arctic Revealed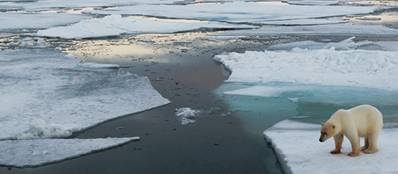 The Russian Federation plans to spend 2 trillion rubles in a sweeping reform and expansion of Arctic programs, reports Arctic info (Russian)
The Ministry of Regional Development of the Russian Federation plans to amend the Government draft state program "Socio-economic development of the Arctic zone of the Russian Federation for the period until 2020" by 1 November, 2013, states the head of the ministry, Igor Slyunyaev, when speaking at the 11th General Assembly of the Northern Forum in Moscow.

According to the minister, the programme will cost 2-trillion Rubles, and the federal budget will provide approximately one-third and more than 1 trillion rubles will be drawn from extra-budgetary sources.



The head of the ministry clarified that the document will be an instrument for the implementation of the strategy for development of the Russian Arctic and national security for the period up to 2020.

 According to the minister, it is expected that as a result of the implementation of the state programme up to 2020, the Arctic macro-region by total volume of gross regional product will grow from 6% to 14%.

It is also planned to remove major infrastructure constraints, ensure qualitative growth and the competitiveness of regional economies through institutional and technological innovations.

Slyunyaev stressed that the implementation of the state programme stipulates increasing productivity of the Arctic 2.5-fold.



At the same time, he said that the priority is to improve the quality of people's lives and ensure a balance between economic activity and environmental preservation.
Source: Arctic info (Russian)