Canada Invests in a Greener Coast Guard College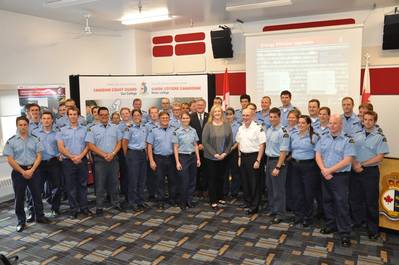 Canadian government invests in green technology to upgrade infrastructure at the Canadian Coast Guard College; investments highlight the college's 50th anniversary in 2015
Canada's government has invested nearly $11 million to date for improvements and repairs to the Canadian Coast Guard College.
The government of
Canada
is investing $8.6 million to replace the college's roof, addition to $2.3 million already devoted to upgrading the emergency electrical system, announced transport minister Lisa Raitt on behalf of the fisheries and oceans minister Gail Shea. The investments aim to further reduce the college's
energy consumption while
ensuring it maintains international standards for marine safety and environmental response training.
Since 2013, lighting upgrades have reduced the college's annual energy consumption by 45,000 watts. The installation of a solar wall on the campus in February is also expected to save 4,000-6,000 liters of oil fuel annually.
Now in its 50th year of operation, the Canadian Coast Guard College in Sydney, Nova Scotia provides training mainly for service in the Canadian Coast Guard, as well as foreign cadets and officers for other departments for the
federal government
.
"In celebration of the Coast Guard College's golden anniversary, these investments will ensure it continues to provide highly recognized education and training programs in the ideal setting of Cape Breton, developing and supporting mariners in Canada and throughout the world," Raitt said.