MARAD Honors Memory of Richard Oliver Kelleher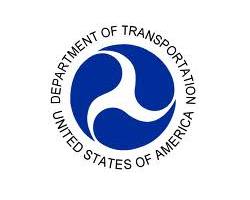 Maritime Administrator David Matsuda today honored the memory of Richard Oliver Kelleher during the U.S. Department of Transportation's National Maritime Day observation. Administrator Matsuda presented six posthumous awards to the family of Kelleher, whose death at sea during World War II symbolized the sacrifices of all U.S. merchant mariners. Accepting the awards was Kelleher's brother, Herb Kelleher, founder of Southwest Airlines.

Richard Kelleher, a fireman-watertender, was just 19 years old when he died while serving onboard the tanker SS PATRICK J. HURLEY. The vessel was torpedoed on Sept. 12, 1942 by a German U-boat. Kelleher was one of 13 crew members lost along with the captain and four Navy men.

"With gratitude for their courage in times of great danger, we honor Richard Kelleher and all mariners who serve their country in war and peace," said U.S. Secretary of Transportation Ray LaHood.

Administrator Matsuda presented Kelleher with the Merchant Marine Emblem, Atlantic War Zone Medal, Mariner's Medal, Victory Medal, Honorable Service Button and Combat Bar with star.

"Richard's desire to serve at a time when our country needed him most is an inspiration to us all," said Administrator Matsuda. "His story is an example of the courage and commitment to serve that still exists in the men and women who go to sea today."

National Maritime Day is May 22 and honors the contributions of the American Merchant Marine, civilian men and women who have defended the freedom of the United States since 1775, and who collectively carried out the largest sealift the world has ever known during World War II. The day also acknowledges maritime industry's contributions to the nation's economic and national security.

By all available records, the U.S. Merchant Marine suffered the highest rate of casualties of any service in World War II with 1,554 ships sunk due to war conditions. Hundreds of other ships were damaged by torpedoes, shelling, bombs, kamikaze attacks and mines.
Source: www.dot.gov