Port of New Orleans Head LaGrange to Retire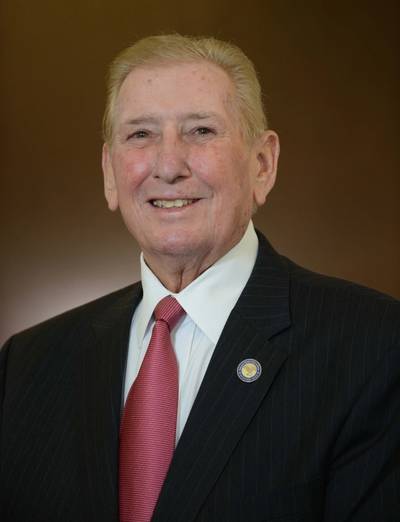 The Port of New Orleans' board of commissioners announced today that port president and chief executive officer
Gary LaGrange will
retire at the end of his current contract in April 2017.The board is expected to name the port's current chief operating officer,
Brandy Christian
, as LaGrange's successor.
LaGrange, a 40-year veteran of the maritime industry, served as president and CEO of the Port of New Orleans since 2001. During his tenure, the port invested more than $500 million in infrastructure, opening state-of-the-art facilities including new container, intermodal, cruise and refrigerated terminals. Port revenues reached record heights for the fourth consecutive year in 2015, topped the half-million TEU mark for the first time and topped one million cruise passengers for the second consecutive year.
LaGrange's leadership helped to bring the
Port of New Orleans back
into operation 12 days after Hurricane Katrina. He has also been a tireless industry advocate touting the importance of ports and waterways to the local and national economy.
The board is expected to authorize William Bergeron, chairman of the board of commissioners of the Port of New Orleans, to negotiate a contract with Christian to take over as president and CEO. Bergeron has praised Christian's background and her role as current Port of New Orleans COO.
Christian joined the Port of New Orleans as COO in January 2015 after 14 years with the Port of San Diego, where she served for five years as vice president of strategy and business development. During her tenure in San Diego, Christian helped to secure major accounts for the cruise and cargo business lines at the port, while also helping to improve operational processes and reduce costs for the public agency.
"Brandy Christian is the right person to continue our momentum and lead the Port of New Orleans to the next level of success," LaGrange said. He thanked the board of commissioners, port tenants and customers, and most importantly the port's employees for their support and hard work during his tenure in New Orleans.
"I have said it before and I'll say it again. You will not find a better team anywhere in the maritime community than here at the Port of New Orleans," LaGrange said.