Cruise Ship Lifeboat Fall Kills Five Crew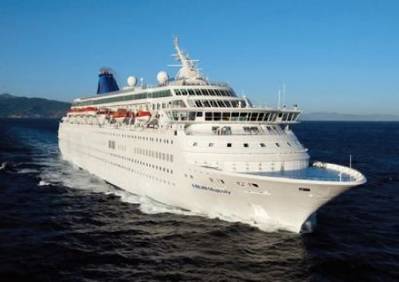 5 are killed & 3 injured during emergency drill on 'Thomson Majesty' while moored at Santa Cruz, La Palma, Canary Islands.
The lifeboat fell from the vessel during an emergency training drill on the 20-year-old ship owned by Cyprus-based Louis Cruises and leased to Thomson, according to 'The Guardian' report.
Spanish reports state that those killed were believed to be three Indonesians, a Filipino and a Ghanaian. Two Greek nationals on the lifeboat were seriously injured, with another Filipino slightly hurt. It is believed the boat dropped 17 metres into the water before overturning. It was not known what caused the boat to fall.

Reportedly about 2,000 passengers were on board the Majesty, though none were involved in the drill. The ship is based in the port and usually operates cruises around the Canaries and Madeira.

A spokesman for Nautilus International, a trade union for seafarers, observed that lifeboat drills had a notorious danger record.
Source: The Guardian