New Workwear Lifejacket Introduced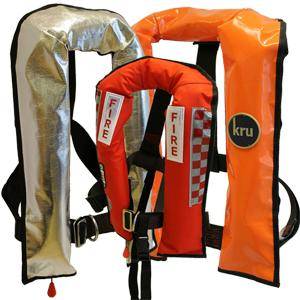 Ocean Safety has introduced a new range of workwear lifejackets.

The new Kru Workwear range completes Ocean Safety's lifejacket offering, providing a wide choice for personnel working in both the commercial and leisure industry.

"We are pleased to announce the addition of the new Workwear models to our Kru range of lifejackets", commented Ocean Safety's Dave Evans. This is a direct result of increased customer demand." He continued "With two lifejacket facilities now manufacturing for our global customer base, we have the capacity to not only meet demand, but offer our customers a wide variety of options to suit their specific requirements."

The Kru Workwear range comprises five models, individually designed for each type of user. They include Kru Wipe Clean- easy to maintain in unclean/contaminated environments, the Kru Fishermans, Kru FR (Fire Retardant), Kru Emergency Services – ideally suited to fire, police and ambulance rescue crews, and Kru Anti-Static – designed for areas where sparks could potentially cause explosions.

Kru features compact and low-profile design, including a 3D tailored collar, which makes it comfortable to wear for long periods and when heavy overalls are worn.

Each model offers a full range of buoyancies, 150, 190 and 275N, and is available in both manual and automatic inflation choices. The Kru's Riverseal fabric gives 25% more abrasion resistance than traditional lifejacket fabrics.

Other features on all models include a light attachment point, two lifting beckets, whistle, retro reflective tape and oral inflation tube.

Corporate users can benefit from Ocean Safety's in-house personalized branding and a number of customisations including retro flashes on the cover, PLB fittings and Pro Sensor inflation system. In addition, Ocean Safety customers can benefit from annual service contracts and replacement parts and spares which are available globally.