Lithuania Plans to Buy an FSRU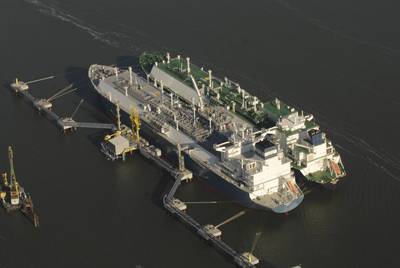 Lithuania has given the go ahead to state-owned Klaipedos Nafta to purchase a liquefied natural gas (LNG) storage vessel by late 2024, as it shores up energy supplies and reduces its reliance on Russian natural gas.
Klaipedos Nafta is currently leasing a floating storage and regasification unit (FSRU), called Independence, from Norway's Hoegh LNG.
The use of the vessel has allowed Lithuania to import LNG since 2014, breaking the monopoly Russia's Gazprom had on natural gas supply to the country as well as neighboring Latvia and Estonia.
"This will keep us able, beyond 2024, to strengthen our energy security and ensure pricing pressure for the Russian gas," Lithuania energy minister Zygimantas Vaiciunas said, as parliament voted to operate the country's LNG import facility until at least 2044.
Natural gas use has been dwindling in Lithuania, partly in response to high gas prices before 2014. The government said use of LNG had forced Russia to cut its natural gas prices by a third, removing its ability to use fuel costs as a means of political pressure.
Klaipedos Nafta will run an international tender for a FSRU between 2021 and 2024, its CEO Mindaugas Jusius told Reuters. The current 10-year lease on Independence runs out at the end of 2024 but one option is to purchase the leased vessel.
The state will guarantee a loan to Klaipedos Nafta of up to 160 million euros to finance the purchase or replacement of the FSRU, Lithuania's government said in a submission to the parliament.
Lithuania currently pays 66 million euros a year to lease and operate Independence, and up to 30 million euros to support it.
Lithuania's state-owned energy company Lietuvos Energija, through subsidiaries, has a contract with Norway's Equinor to import LNG until 2024.
Klaipedos Nafta launched a 27 million-euro LNG reloading station last year to pump the gas into LNG-powered vessels and onto road-going trucks.
(Reporting By Andrius Sytas; editing by Niklas Pollard, Johan Ahlander and Kirsten Donovan)