New Louisiana Facility Offers EDCIS, DP Training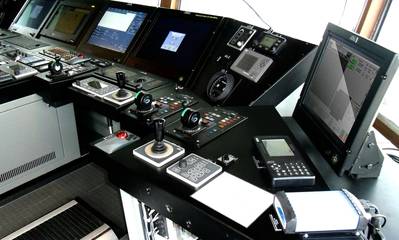 The Marine Training Institute advises that classes are filling up quickly for ECDIS & DP training at its new technologically advanced facility situated on the central Gulf Coast near Houma, Louisiana.

Beier Radio explain that it opened The Marine Training Institute in January 2014, specializing in USCG approved ECDIS certification courses and type-specific ECDIS training, as well as basic and advanced DP Operator training. Students can master there the operations of vessel technology using simulators that apply real-world skills to the real-world challenges of the marine environment during four and five day sessions.

The Marine Training Institute is the only full time ECDIS training facility along the Gulf of Mexico, say Beier.

The Institute is accredited by The Nautical Institute in London for its standard of excellence in the training of maritime personnel in principles and practices of operating a DP system in a working environment.
"Maritime navigation and control electronics have advanced significantly in recent years, and it is essential that mariners are trained on the latest and most up-to-date equipment available. The Marine Training Institute is focused on successfully preparing mariners for the safe operation and navigation of offshore and deep water vessels by providing hands-on experience with state-of-the-art systems and simulators," says instructor George Raab.

ECDIS
The ECDIS certification uses the Transas NS-4000 ECDIS system to certify the bridge watch officer through familiarization, system simulations, and on-hands training to safely navigate using an ECDIS system, all meeting the current IMO Model 1.27.

DP
Using Beier Radio's IVCS4000, students learn fundamentals and familiarization of a DP system in the basic DP class. The advanced class trains the DP operator on the full functionality and operation of the DP system.

For more information about The Marine Training Institute and courses offered: www.TheMarineTrainingInstitute.com