New Total Lubmarine Head Shares His Vision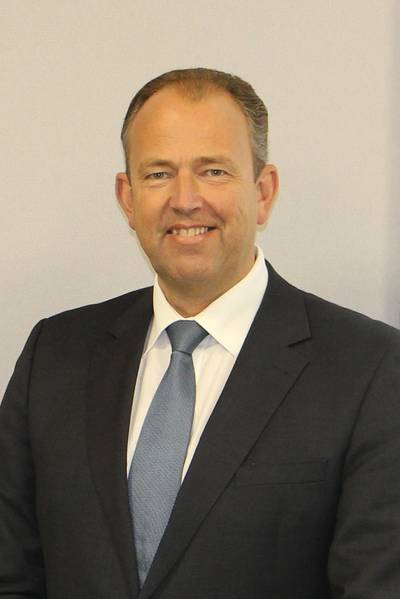 Robert Joore, the new General Manager of marine lubricants supplier Total Lubmarine, has laid out his vision for the company, focusing on developing a range of innovative solutions for ship operators operating in poor freight markets in a low-sulphur era.
Speaking at the company's headquarters in Paris, Joore said, "Total Lubmarine believes that innovation is the key to success. In 2017 we will continue to invest heavily in developing a generation of marine lubes which are suitable for engines running both low and high sulphur fuels. At the same time, we anticipate that the demand for environmentally acceptable lubricants (EALs) will continue to grow, driven by the rising numbers of ships trading in the Polar regions."
Last year saw the launch of Talusia Optima, a cylinder lube oil suitable for use with fuels ranging in sulphur content from 0-3.5 percent. When changing from low to high sulphur fuel or vice versa, ships no longer need to change lubricant: particularly useful for vessels transiting in and out of ECAs. Talusia Optima has been available in major maritime hubs since September 2016 and Total Lubmarine is now rolling out availability across many of the 1,000 ports in its network.
Noting the tough market conditions facing the shipping industry, he said, "Many of our customers have been battling with low freight rates for almost 10 years. Lubes are of course a big part of any shipping company's daily operating costs and we are very focused on helping our customers reduce their lube consumption as well as extend the life of engines and vessel equipment in a practical way. We will continue to offer a customized feed rate reduction program to all our customers, visiting customer's vessels and ensuring that their on-board teams are making best use of our lubes."
He added, "Total Lubmarine is committed to playing its role in helping its shipping clients develop long term strategies that allow them to operate profitably whilst at the same time complying with ever stringent regulations."
Last week (February 1, 2017), Total Group announced that its affiliate Total Marine Fuels Global Solutions had signed a three year memorandum of understanding to ensure
that containership operator
CMA CGM would
be able to meet the latest low sulphur regulations by supplying it with LNG, 0.5 percent sulphur fuel and 3.5 percent sulphur fuels for use in ships installed with scrubbers. The agreement also covers the supply of lubes suitable for all fuel types.