Lyden-Kluss Tapped to be WISTA Press Officer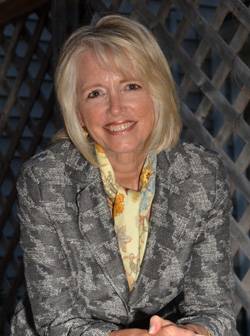 International Publicist to spearhead WISTA Public Relations Efforts Carleen Lyden-Kluss to raise awareness of WISTA activities and goals.
Newly elected WISTA President, Karin Orsel, has announced the appointment of Carleen Lyden-Kluss to the position of Press Officer for this international organization. Carleen is President of Morgan Marketing & Communications, a firm specializing in the commercial maritime arena and has over 30 years of industry experience. "Carleen has intimate knowledge of the industry, communications, and WISTA", observed President Orsel. "We are looking to her to communicate what WISTA is doing in the industry, as well as our values. There is much that is going on within the organization, and we need to let the industry know of these activities."
"WISTA is a dynamic organization that is making a difference in women's lives, both professionally and personally", stated Ms. Lyden-Kluss. "Its light has been hidden in recent years, a situation that is about to change. From the launch of new national WISTA chapters, to engagement with the maritime world, WISTA is about to make some noise!" Women's International Shipping & Trading Association (WISTA) is an international organization for women in management positions involved in maritime transportation business and related trades worldwide. WISTA aims to be a major player in attracting more women to the industry and in supporting women in management positions. With networking, education and mentoring in focus we can enhance members' competence and empower career success.


WISTA is growing and currently counts over 1.430 individual members in 30 National WISTA Associations (NWAs). For more information, go to www.wista.net.