Maersk Connector Cable Layer to Stay with Seaway 7 Until 2025-end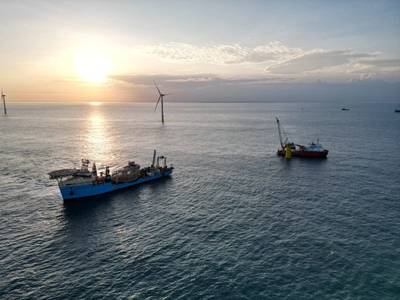 Maersk Supply Service's cable-laying vessel Maersk Connector has secured a contract to continue operations on behalf of Seaway 7 until December 31, 2025.
The extension follows a successful first year of working on Seaway 7's projects in both Taiwan and the United Kingdom, the shipowner said.

The vessel first started cable-laying provision for Seaway 7 in October 2021, initially working in the North Sea at the Seagreen Offshore Wind Farm project. On completion, the vessel relocated to Taiwan to work on other Seaway 7 projects, including the 640 MW Yunlin offshore wind farm.

"We are very pleased to continue our work with Seaway 7 and look forward to building our relationship further. We are also glad of the opportunity to continue growing Maersk Connector's reputation as one of the most capable assets in the region, through a safe and effective track record," says Duncan Harris, Head of Europe & Asia at Maersk Supply Service.
The financial details of the charter were not disclosed.
---