Clay Maitland Named to Board of Glacier Society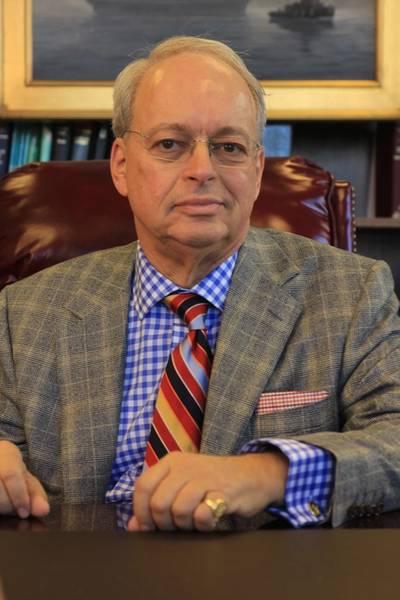 Clay Maitland, managing partner of International Registries LLC (which administers the Marshall Islands ship registry), Founding Chairman of the North American Marine Environment Protection Association (NAMEPA), member of the United States Coast Guard Foundation board and former Chairman of the National Maritime Historical Society has been named to the board of The Glacier Society, the non-profit foundation fighting to save the historic icebreaker U.S.S./USCGC Glacier from demolition.


Maitland has joined the fight to preserve this important piece of American maritime history and relocate her to Miami's downtown "Notch", where plans are to transform her into the world's most comprehensive, interactive environmental museum.

"The Glacier, as an historic ship, is an emblem of our commitment as an Arctic nation," stated Maitland. "Glacier represents a past era of polar exploration and is an ideal platform as a valuable educational facility for future generations."

"The Mighty G" or "the Big Red One" (nicknames give to Glacier by the Navy and Coast Guard, respectively) is currently in Brownsville, TX awaiting destruction. Once the largest and strongest icebreaker ever built, Glacier, the former flagship of Admiral Richard E. Byrd, served the U.S. Navy and U.S. Coast Guard on a record 39 Arctic and Antarctic deployments, exploring uncharted waters, conducting scientific research and providing safe passage to ships supplying U.S. outposts in frozen waters. Now Glacier is one of 58 vessels earmarked for destruction (part of the Non-Ready Reserve Fleet in Suisan Bay, CA.)

To save her, The Glacier Society needs only the approval of the Maritime Administration (MARAD). The plan already has already been approved by numerous regulatory authorities and is receiving increasing positive support from the Community of Miami and the political leadership. The Glacier Society has already raised millions of dollars in restoration funds. Ben Koether, chairman of The Glacier Society has even pledged to move the Society's offices to Miami to personally oversee the restoration.

For many years, hundreds of volunteers consisting of former US Navy, Navy Seals, Coast Guard, Air Force, Army, Merchant Marine, Scientists, marine trades, teachers and students worked aboard the GLACIER while she lay at the MARAD mooring. Their investment totals over 3.0 Million dollars. All electrical systems, ventilation, many of the cranes, fresh water and fire fighting systems were placed in commission. Portions of the Galley were made ready to cook. All compartments were cleaned and bedding deployed. However, the Society was unable to move the ship to a local pier due to an embargo on dredging in San Francisco. Today the ship is in Brownsville Texas where MARAD would propose to scrap her if the Society fails to conclude successful legal agreements.

To learn more, visit www.savetheglacier.org and www.facebook.com/savetheglacier to see Glacier's history, sign a petition, and make a donation or volunteer. Contributions are tax deductible.