V.Group Acquires Graig Ship Management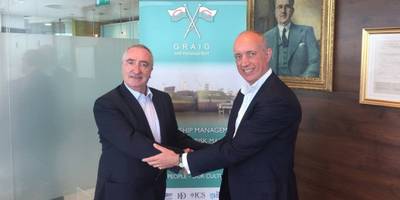 Marine and offshore vessel management and support services provider V.Group said it has acquired Graig Ship Management Ltd, part of Graig Shipping PLC, which has developed a reputation for new build supervision and ship management of dry bulk vessels.
This reputation, which has its roots as part of Graig Shipping PLC's 100 year history and is supported by a global maritime workforce, has grown steadily over the past 25 years.
Graig Ship Management will continue to operate independently within the
V.Group portfolio
. V.Group will enhance its growing ship management capability in Asia as well as benefit from Graig Ship Management's relationships with Western owners, banks and institutional investors.
Graig Shipping PLC will now focus on core activities where it has strategic leadership including developing, financing and executing innovative shipping investment opportunities and structures independently and through collaboration. Through this transaction, V.Group and Graig Shipping PLC will form a close, complementary partnership to provide an integrated service covering investment, ownership, ship management and supervision.
Hanne Sorensen, V.Group Interim CEO, said, "Graig Ship Management has developed a leading reputation in Asia and Europe for offering both cost effective and high quality solutions to its customers. As the industry continues to develop, scale will be critical to underpin ever more efficient service delivery for customers and to enable the technology investments required to drive a step change in outcomes for our customers. By joining V.Group's portfolio of ship management businesses, Graig Ship Management will be able to build upon its core service offering while drawing on the scale resources of the wider V.Group. For V.Group, this acquisition represents an opportunity to strengthen our marine services offerings to clients within Asia and the West, with a particular focus on dry bulk."
Hugh Williams, Chief Executive of Graig Shipping PLC, added, "This is an outstanding opportunity for Graig Ship Management to continue to grow within V.Group's portfolio and to build on the reputation it has developed as a leading dry cargo services provider. Operating within the V.Group portfolio, we will be supported by the global footprint, the scale and investment needed to continue to provide an enhanced service to our customers while retaining our core values. Graig Ship Management's fleets already benefit from V.Group's class-leading vessel management system, Shipsure, and there is good alignment on values and culture between the two companies, which will ensure continuity of service for our existing and new clients. The transaction also offers significant long term potential for Graig Shipping PLC to cooperate in a mutually beneficial partnership under the new ownership and strategy being formulated at V.Group and Advent International."