KPI Bridge Oil appoints Risk Management Chief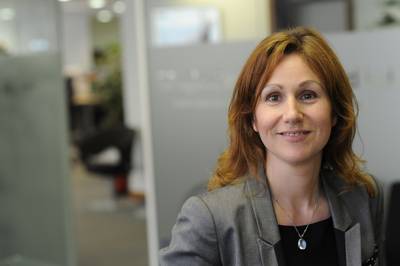 KPI Bridge Oil, a global bunker broker and trader has appointed Mrs. Christel McLoughlin as Director of Risk Management products. Christel will be based at KPI Bridge Oil's Headquarter in London.

Christel McLoughlin who is a French national, has more than 15 years experience in the oil and shipping industries within risk management and trading and is fluent in English, French, Swedish, Norwegian as well as having working knowledge of German, Russian and Danish. Christel holds a Bachelor degree in International Business and a Master degree in International Markets Management in addition to various industry courses.

Christel joins the KPI Bridge Oil group from a large shipping company, where she was heading the bunker and derivatives trading department. Previous positions include senior derivatives trading and risk management roles in the oil industry for a European major, a refiner and a bank, as well as a few years as an oil analyst. Throughout her career she has worked in various locations such as Denmark, Norway, Sweden, Latvia and the U.K.

Jan Obel, CEO of KPI Bridge Oil group comments: "I am very excited to welcome Christel to our group as I believe her skills and background in the oil, finance and shipping markets will substantially strengthen our risk management function globally and enable us to offer our customers a wider choice of risk products and more in depth advice on their long term purchasing strategies. This appointment is a natural development for us following the robust growth experienced across our seven offices in recent years."

Christel McLoughlin further adds: "I am delighted to join KPI Bridge Oil at a time when the company is aggressively expanding and actively looking to further develop its range of products and services. The new dedicated risk management function will offer competitive solutions for customers worldwide with a wide range of risk management products and expert advice from our local teams.