Marine Fuel Management Tech Launched in Mexico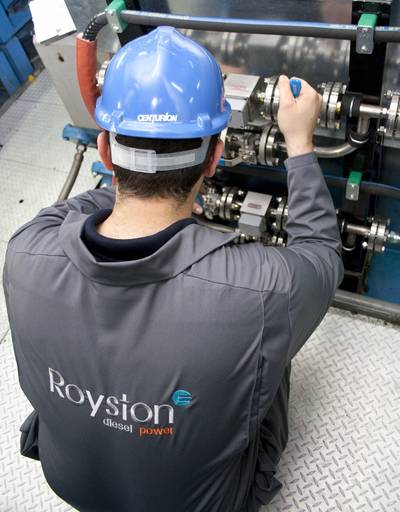 Diesel power specialist Royston has expanded the worldwide distribution network for its Enginei marine fuel management system with new sales representation in Mexico.
The newly created IntellFuel de
Mexico will
provide sales, distribution and technical service support for the Enginei system, which uses powerful data collection software to significantly expand the range of real time fuel, engine performance and voyage data used for crucial fuel analysis and optimization decisions.
IntellFuel has been specifically set up for this purpose by its joint venture owners, Mares Offshore Solutions and Zemag Energy.
The two parent companies have extensive business interests, contacts and experience in Mexico's oil, shipping and offshore marine sectors, providing a range of vessel brokerage and chartering services, alongside legal, commercial and general business support.
Damian McCann, product manager for fuel management systems at Royston, explains: "Access to reliable fuel consumption data is taking on even greater importance for a wide range of fleet management and vessel performance issues.
"The upgraded Enginei fuel management system has attracted considerable interest from shipping operators and the extensive offshore marine sector expertise provided by those involved in IntellFuel makes them an ideal partner for us.
"Vessels equipped with the Enginei system are now operating around the globe and the new representation arrangement in Mexico will help to expand our market presence in a hugely important market area."
The Enginei system records the fuel consumption data which is presented on board via touchscreen monitors installed on the bridge and in engine control rooms.
In addition, the technology remotely sends the information from ship to shore where it can be accessed through a simple
web dashboard with
computer generated graphs and Google mapping to show vessel operational profiles.
The Enginei integrated fuel management system is compatible with all marine engine types and can be interfaced with new-build engine installations or retrofitted to operating vessels.