Manhattan Cruise Terminal Bridge Contract for TEAM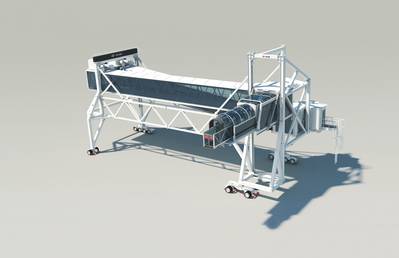 TEAM Ports & Maritime wins New York City Economic Development Corporation (NYCEDC) & Turner Construction Corporation contract.

The contract is for the design, manufacture, assemble, transport and installation of two HYDRA Passenger Boarding Bridges (PBBs) at the Manhattan Cruise Terminal in New York.

The PBBs will provide seamless access for cruise guests from cruise terminal building to NCL's Breakaway and vice versa. The NCL Breakaway will start turnaround operations in New York as of May 2013.

With these PBBs the Manhattan Cruise Terminal is equipped to fully service the embarkation and disembarkation of cruise guests to any new generation mega cruise ship with overhanging life boats.

"We are pleased to be working with TEAM again to install these new passenger boarding bridges, which will allow us to accommodate the newest and largest cruise ships, thereby helping to maintain New York City's place as a leader in the cruise industry" says Thomas Spina, Vice-President and Director of Cruise Operations at NYCEDC.

The two PBBs will be designed and manufactured in Spain. Assembly of the PBBs will take place in the Port of Barcelona, from where they will be placed on a ship and transported to the Manhattan Cruise Terminal in New York.

TEAM Ports & Maritime ("TEAM") is an engineering and services company dedicated to the maritime sector with offices in Barcelona, Madrid, Monzón (Spain) and Miami (USA).