Mansuy, 2010's Best Lawyers in America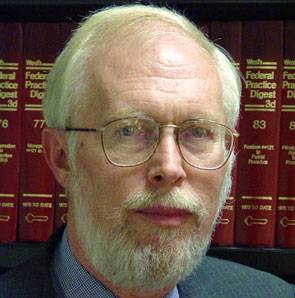 Christopher H. Mansuy, Esq., member of Carroll McNulty & Kull LLC (CMK) has been named one of 2010's The Best Lawyers in America in the specialty of maritime law by his peers. Best Lawyers a 25-year-old, highly respected peer-review publication, compiles lists of top attorneys by completing extensive surveys with other leading attorneys. Mansuy received this honor in 2008 and 2009 as well.

A resident of Chatham, N.J. Mansuy possesses 35 years of experience in handling maritime and commercial litigation matters in the state and federal courts of N.Y. and N.J. as well as maritime disputes in arbitration including the Society of Maritime Arbitrators and the American Arbitration Association. Earlier this year, Mansuy joined CMK, where he focuses his practice on matters relating to marine casualties, charter party disputes, maritime attachments, marine insurance, products liability, commercial contract disputes, cargo damage claims, and drafting bills of lading and service contracts. His clients have included domestic and international ship owners and operators, shippers, charterers, and marine insurers.

"Chris is an outstanding maritime attorney and well-deserving of this recognition for the third year in a row," said Gary Kull, founding and managing member of CMK, which has offices in Manhattan and Basking Ridge, N.J. .

For two years, Mansuy served as a trial attorney with the United States Department of Justice, Admiralty and Shipping Section. In 1979, he joined the admiralty law firm of Walker & Corsa, which subsequently became DeOrchis Walker & Corsa. Prior to joining CMK, Mansuy practiced with the admiralty law firm of Mahoney & Keane in New York City.

Mansuy has earned an AV rating from Martindale Hubbell. He is admitted to practice before the Courts of New York, New Jersey, and Pennsylvania; the United States Courts for the Southern and Eastern Districts of New York; the District of New Jersey; and the Eastern District of Pennsylvania. In addition, he is admitted to practice before the United States Supreme Court as well as the Courts of Appeals for the Second, Third and Ninth Circuits.

Mansuy graduated from The Pennsylvania State University with Bachelor of Arts degree in 1968 and then served as a deck officer with the United States Navy in the Western Pacific. In 1974, he graduated from Temple University School of Law with a J.D. degree.