Major Offshore Wind Turbine Manufacturers Form Joint Venture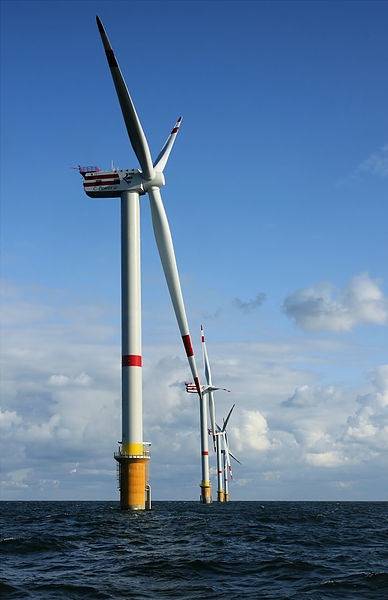 Industry majors, Gamesa and Areva, have announced exclusive negotiations to create a 50/50 joint-venture company in the field of offshore wind power. The companies add that: 'The definitive agreements concerning the creation of the JV will be signed within the next few months following final negotiations between the parties and discussions with personnel representative bodies at Gamesa and Areva.'

The principals consider that the offshore market represents one of the most promising areas for the development of renewable energies over the next decade, particularly in the coastal countries of northern Europe, where the installed base should reach over 25 GW by 2020, and in Asia.

The two companies believe that by joining forces they will become leading players in the global offshore wind market. They have agreed to pool personnel and offshore wind related technologies and assets to the JV as follows:
for Areva, the German Bremerhaven (turbine assembly) and Stade (blade manufacturing) plants, as well as offshore wind technology and commercial contracts;
for Gamesa, existing multi-megawatt technologies applicable to offshore, the 5 MW platform and Arinaga turbine prototype, as well as offshore related engineering, operation and maintenance capabilities;
additionally, the JV will enter into a preferred supplier agreement with Gamesa for some key components.
The JV will develop a best-in-class product portfolio aimed at covering offshore market needs as follows:
5 MW: the JV will continue to market Areva's M5000 turbine, which benefits from a strong track-record. Moreover, an enhanced 5 MW generation turbine will be developed in the short-term benefiting from the full potential of Gamesa's multi-megawatt cutting edge technologies;
8 MW: acceleration in the development of the next generation of turbines, benefiting from investment efforts undertaken to date by both parties and from the technological synergies of the JV.
The companies add that the JV will fulfill existing industrial development commitments both in the UK and France, that have up until now been led by Areva, which notably include the creation of a turbine assembly plant and blades manufacturing facility at Le Havre and the implementation of a network of sub-contractors and partners.