Coast Guard Station Marblehead Accepts New Response Boat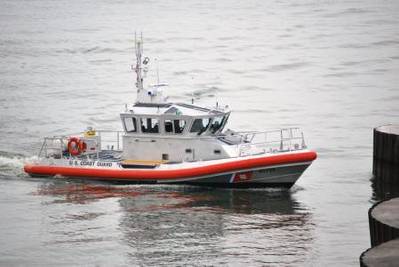 The crew of Coast Guard Station Marblehead, Ohio, officially accepted delivery Friday of the station's new 45-foot Response Boat-Medium.
The boat has a deep-V, double-chine hull, which provides a balance of performance and stability. The vessel is also self-righting. If it capsizes in rough seas, the boat is designed to right itself.
It can handle heavy seas and waves up to 12 feet and carry up to 24 people.
The RB-M augments Station Marblehead's current craft complement of one 47-foot Motor Life Boat, two 33-foot Law Enforcement Special Purpose Craft, one 25-foot Response Boat-Small, one 20-foot Special Purpose Craft-Airboat and one Skiff-Ice.
The RB-M was built by Marinette Marine in Marinette, Wis., and will replace the MLB at a later date.
uscg.mil