CTI Marine Expand with New U.K. Office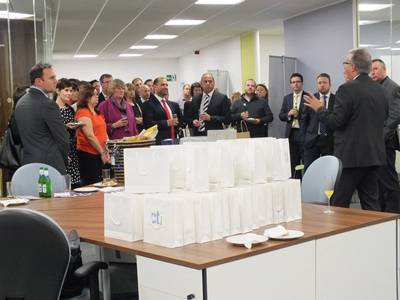 CTI Corporate Travel International, the £100 million company formed by the acquisition of Hotelscene by the TD Travel Group, continues its expansion with the opening of new marine travel office in Hull.

CTI Marine is the specialist maritime travel division of CTI. The company are one of only a handful who can offer exclusive travel fares to companies in the maritime, energy and security sectors.

The office will service existing clients as well as targeting new companies in Hull and across the region. Matt Lambert, Office Manager, will head up the team of corporate travel experts.

Ian White, CEO, said, "Hull is a city that is used to doing business - the U.K.'s oldest Chamber of Commerce is based here. The region is home to number of multi-national companies who now have a world class travel management company on their doorstep. The Port of Hull is one of the UK's largest goods and passenger ports and, via CTI Marine, we can now offer our specialist fares direct to companies in the maritime industry."

White continued, "We have not simply opened an office, but have invested in the layout and design to ensure that CTI continues to be a great place to work and attract the very best people in this industry. The features of the CTI Hull office will be rolled out across the entire CTI group."