Cleaner Maritime Air for North America Comes Soon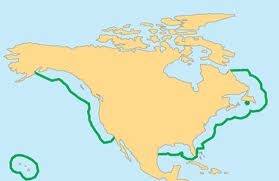 The North American Emission Control Area (ECA) under MARPOL Annex VI will become enforceable on 1 August 2012
On the operative day the sulfur content of the fuel oil used on board ships operating within the ECA may not exceed 1.00 percent m/m (10,000 ppm).
Ships will be required to maintain and, if requested, make available to Port State Control authorities:
• Bunker delivery notes (for vessels 400 gross tonnage and above)
• Representative fuel oil samples, taken at the time of fuel oil delivery
• Written fuel oil changeover procedures, which show how and when the fuel oil changeover is to be done to verify that only compliant fuel oil is burned within the ECA
• The fuel oil changeover log book that contains the volume of compliant fuel oil in each tank as well as the date, time and position of the ship when any fuel oil changeover operation is completed prior to entry into or commenced after exit out of the ECA
The boundaries of the North American ECA are defined in IMO MEPC.1/Circ.723 . The US EPA has issued Interim Guidance on the Non-Availability of Compliant Fuel Oil for the North American ECA and more information is also available on the US EPA website.