Maritime Contributes $56.8B To UK Economy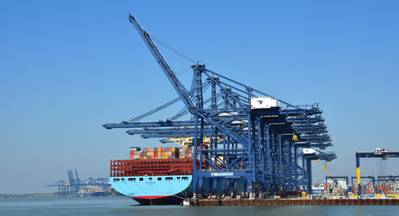 A new report commissioned by Maritime UK and the UK's Center for Economics and Business Research (CEBR) has recognized the contribution of the UK maritime sector to the country's economy. The report notes that the sector facilitates 95 percent of all UK trade and that it is larger than both the automotive and aerospace transportation sectors, contributing a total of £46.1 billion ($56.8 billion) to the UK's GVA in 2017, an £8.3 billion increase over 2010. The sector's direct GVA contribution in 2017 was £17 billion ($21 billion), a 25 percent increase on 2010 (£13.6 billion or $16.8 billion). The sector was also found to be a valuable contributor to the Exchequer, having directly generated an estimated £5.3 billion ($6.53 billion) in tax revenues for the UK in 2017, 20 percent higher than the figure for 2010.

The report found that direct employment is concentrated in Scotland, London and South East England, Scotland and London each accounting for 19 percent of the maritime workforce, while the highest concentrations of business turnover directly generated in 2017 were also in London, the South East and Scotland. Combined, the three regions contribute 68 percent of total maritime economic impact to the UK's GVA.

The report also found that the maritime sector directly supports 220,100 jobs in the UK, an increase of 24,000 jobs from 2010, and that the total employment impact of the maritime sector was 1.07 million jobs in 2017, an increase of 13 percent on 2010.