HRH Prince Joachim to Speak at Danish Maritime Days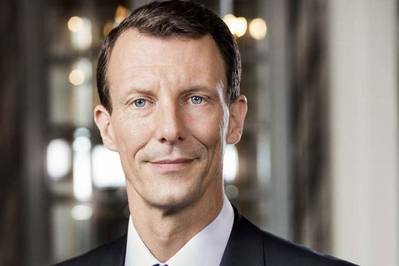 The cream of CTO's from shipowners, ship management businesses, shipyards and maritime equipment manufacturers worldwide will meet HRH Prince Joachim on the second day of the technical summit, arranged by Danish Maritime and its members.

HRH Prince Joachim will speak at the technical summit Danish Maritime Technology Conference, taking place October 7-8, 2015 in Copenhagen during Danish Maritime Days.

The knowledge and involvement that Prince Joachim has in the maritime world and technological innovation is reflected in his patronage of, among many, the training ship DANMARK, The Wadden Sea Center, Fjord & Bælt (a research and experience centre about marine life in Danish waters), the Danish competition "Unge Forskere" (an annual competition for young researchers working in the fields of natural science), the Danish Society for Education and Business (DSEB) and The Danish Museum of Science and Technology.

HRH Prince Joachim has a good understanding of global shipping from his employment with The Maersk Group, in both Hong Kong and France in 1993-1995, with the purpose of broadening his business experience in addition to his agricultural background. Prince Joachim is also a colonel in the Army reserve.

Danish Maritime Technology Conference is a two-day technical summit with participants from shipowners, ship management businesses, shipyards and maritime equipment manufacturers from all over the world. The summit takes place during Danish Maritime Days alongside the Danish Maritime Forum in which HRH Crown Prince Frederik participates. The topics of the Danish Maritime Technology Conference are cutting-edge new maritime technologies and innovation and also maritime growth areas in general.

HRH Prince Joachim and members of the management of Danish Maritime will also pay a short visit to the Danish Maritime Fair in The Train Workshop (Lokomotivværkstedet), where also the conference is held.