In Memory of Mike R. Dixon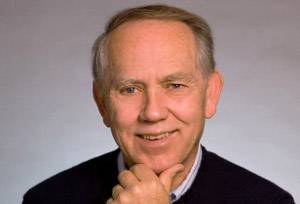 From News from Mieko Mahi
My dear friend and ex-boss from Texas Oil & Gas, Mike R. Dixon died April 25, 2011. "He was a great man" are the words his children use to describe him. And that he was. His family has started a scholarship fund through the Oklahoma State University for students pursing journalism and communications. Below is a letter written by his son,
Gregory Dixon
. Please feel free to contact Gregory for any questions regarding his father at Gregory.M.Dixon@uth.tmc.edu
- Mieko Mahi
"In case you haven't heard, my father, Mike Ray Dixon, 67, of Katy, Texas, passed away April 25, 2011 while vacationing in Hawaii with his wife Judy, and sons Gregory (myself), and Douglas, and Matthew. On April 17th., we took a boat cruise through Ocean Joy Cruises that included snorkeling off of Makaha (Oahu). While snorkeling, my father apparently suffered a massive stroke. The boat crew responded in heroic fashion, getting him on board and providing CPR. One of the vacationers was a nurse and supervised efforts to revive him. When we reached shore, an ambulance was waiting and rushed him to the nearest hospital, Hawaii Medical Center - West (formerly St. Francis Hospital). After more than a week of battling on life support, he peacefully and quietly passed away. Thanks to
Shane Griffin
, President of Ocean Joy Cruises, we were able to return to the waters off of Makaha to leave some of his ashes in that beautiful spot where he enjoyed his last snorkeling excursion. The people of Hawaii were wonderful and embraced us as their own in the spirit of "Aloha." I don't think we could have met more hospitable and caring individuals anywhere else on the planet. Special thanks go to the Aloha Visitors Society of Hawaii's Jessica Rich for assistance finding extended accommodations and recommendations regarding mortuary services (as well as moral support), Robert McConnell of Outrigger Waikiki on the Beach for providing discounted accommodations, Shane Griffin and the crew of Ocean Joy Cruses (he did everything from babysit the kids in the emergency room to providing a Hawaiian burial at sea), and the staff at Hawaii Medical Center West who provided compassionate care for my father and our family. I should also send my thanks out to the tattooed young man in the emergency room that drove me to get Mother some Starbucks iced tea at the beginning of the crisis.
"As you know, my father was a spirited, passionate, and determined man. Whether it be cards, sports, work, or recovering from a stroke that ended his career, he gave everything his best effort. Following his first stroke, many medical professionals indicated that he might require a nursing or assisted living facility. However, he spent more than a year rehabilitating and was able to walk without assistance, swim, travel, and write a book. He also was able to attend a World Series game, play with his grandchildren, and participate in many other activities he enjoyed with his family. Despite his competitive nature, his peaceful, calm demeanor put others at ease and made him liked by almost everyone he encountered.
"To honor his memory, the family elected to establish a scholarship through
Oklahoma State University with
primary preference given to seniors graduating from his high school (Duncan) and pursuing studies in journalism and communications. Checks should be payable to the OSU Foundation, P.O. Box 1749, Stillwater, OK 74076. Please designate if mailing in that the check is for the Michael R. Dixon Scholarship Fund. Donations may also be made with credit cards via their website at www.osugiving.com. Click on the tab that says GIVE NOW and specify the Michael R. Dixon Scholarship Fund in the "In Memory of" text box. If we are able to raise enough money, the scholarship will be able to fund itself and last indefinitely. You may also deliver checks at either of the services, which will be forwarded to OSU. The family will be involved in selecting scholarship winners.
"Services will be held at Second Baptist West on Thursday, May 12, in the Williams House at 10:30 a.m. Second Baptist West is located at 19449 Katy Freeway 1-10, Houston, TX 77094. Phone: 713-465-3408. Graveside services are being scheduled in Shawnee, Oklahoma for Saturday, May 14. Tentative start time is also 10:30 a.m. at Fairview Cemetery. It is located at 1400 N Center Ave, Shawnee, OK 74801. Phone: 405-878-1529."