Mesaieed Shipyard Adds Floating Dry Dock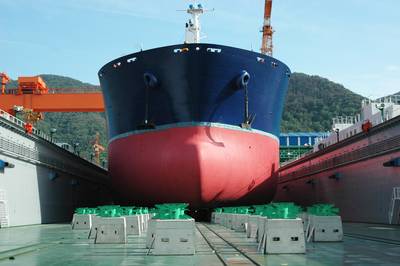 Qatari maritime transport and logistics conglomerate Milaha said it has acquired a new floating dry dock as part of ongoing upgrade and modernization work underway at its shipyard facilities.
The dock is set to arrive at the group's Mesaieed Shipyard in the coming months and will be fully operational in the second half of this year to support local government and commercial clients in the maritime and oil and gas sectors.
Milaha president and CEO, Abdulrahman Essa Al-Mannai said the dock will be able to accommodate vessels up to 230 meters in length and up to 30,000 metric tons lifting capacity. "This will supplement our ship-repair and dry-docking activities," he said.
"As per our plan announced in December 2018, Milaha's shipyard is undergoing a major modernization program aiming to ensure future success by building on its past accomplishments and set the standards for a quality and safety oriented solution to the market and to Qatar."