$50 million Sale in Dubai Boat Show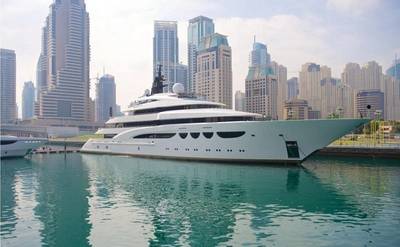 Around $50 million in sales was recorded at this year's Dubai International Boat Show (DIBS), which concluded on Saturday, organizers have claimed.
The five-day event, which took place at the Dubai International Marine Club, showcased more than 430 boats and over 800 exhibiting companies and brands from more than 54 countries and was attended by an estimated 26,000 local and international visitors.
UAE-based Al Shaali Marine, who unveiled the AS 100 super yacht this year, valued at $5.45 million (Dh20 million), said they were expecting to sell at least three super yachts and seven medium-sized boats by the end of the show.
"Not only were we expecting to sell super yachts and boats, but we also inked three dealership agreements – one regionally and two in
Europe
," said Sultan Al Shaali, CEO of Al Shaali Group.
Local marine company ART Marine reported the sale of the luxury Italian-made Fiart 47, worth €800,000 ($867,424) and a 26.45m SL 86, worth €5.6 million and developed by
San Lorenzo Middle
East.
San Lorenzo Middle East, represented by ACE Marine, also confirmed the sale of their 26.45-metre SL 86, worth 5.6 million euros in the first three days of the show, with serious prospects expected to convert to sales in the coming days.