Hearing to Examine USCG's Missions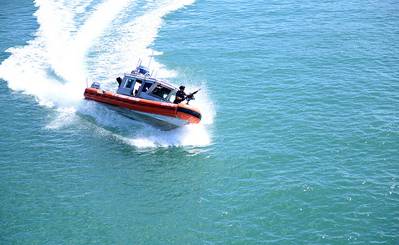 The Subcommittee on Coast Guard and Maritime Transportation, chaired by U.S. Rep. Duncan Hunter (R-Calif.), will hold a hearing next week to examine how the U.S. Coast Guard (USCG) allocates hours and resources among its multiple statutory missions, as well as how the Service measures mission performance.
The Subcommittee hearing, entitled, "An Overview of the U.S. Coast Guard's Missions," is scheduled to begin at 2 p.m. on Wednesday, April 15, 2015 in 2253 Rayburn House Office Building.
Vice Admiral Charles Michel, United States Coast Guard Deputy Commandant for Operations, will be the hearing's only witness.