Shock Mitigation MD to Swim 1.5 Miles for Heart Foundation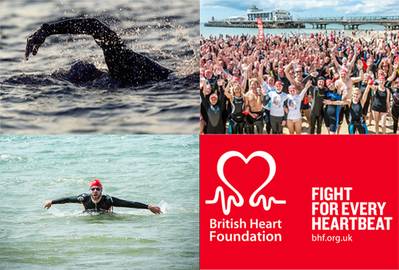 The managing director of Shock Mitigation is aiming to swim 1.5 miles at sea in the historic Pier to Pier event in Bournemouth, U.K. on Sunday, July 16.
John Haynes said, "At the NEXT GENERATION Man Overboard Prevention & Recovery Workshop in April 2017 we made a clear statement to commercial and professional maritime organizations that injury prevention is important, but death by drowning or death by exposure to cold is still the prime risk at sea. This reminded me that swimming and self-rescue need to be part of the solution. Improving my personal swimming abilities at sea with fundraising for heart research is great synergy."
The Pier to Pier is
Europe
's biggest outdoor swimming event and a major fundraising event for British Heart Foundation, the charity leading the fight against the U.K.'s single biggest killer: Coronary Heart Disease. The swim from Bournemouth Pier to Boscombe Pier has been running for many years and regularly raises over £100,000 for research into heart diseases and support for sufferers. The British Heart Foundation have trained millions of people in life saving CPR, they have helped fund more than 14,500 defibrillators around the U.K. and invest £100 million each year in cardiovascular research – currently running at more than 1,000 projects.
Haynes said, "For many pool swimmers the normal approach to swimming is to just charge through the water, but that will simply not cut it in the sea. The strongest swimmer in the world cannot fight against the waves – you've got to work with them. Just like handling a boat in waves it involves feeling and really listening to the water then sometimes pausing your stroke or lengthening it as a wave hits."
There is something quintessentially British about swimming from one wind-swept seaside pier to another, indeed they've been doing just that in Bournemouth since the 1930s. The Pier to Pier event sees hundreds of intrepid participants split into two groups, identified by yellow and red swimming caps, setting off at 10 a.m. and 12 noon.
Haynes added, "I have been on and around the waters of the
English Channel
all my life. Bournemouth is an exposed south facing surf beach so the conditions can get choppy and waves make it more interesting. Most people wear a wetsuit for this event but I am going for the minimalist approach as cold water adds to the challenge and keeps you moving."