Veteran Swedish Icebreaker for Protacon Modernization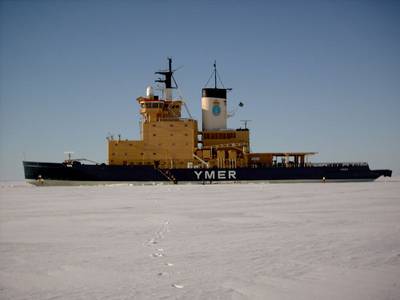 Protacon, based in Finland, contracted by Viking Supply Ships to modernize the Swedish ice-breaker 'Ymer'.
The modernization project comprises the DC drives of Ymer's propulsion machinery and the related control units as well as other control equipment in the navigation bridge and the engine room. The modernization will significantly extend the service life of the ship, which was originally launched into sea in 1976.
"Together with the highly successful Urho project [a sister ship], Ymer's 16.2 MW DC electrical drives provide strong evidence of Protacon's knowhow of large electric drives. Marine conditions make the project even more challenging," says Protacon's director of development Kari Pellinen.

The modernization starts immediately and the sea trial aboard the ship will be conducted in October 2013. An option included in the contract is a similar modernization of Frej, Ymer's and Urho's sister ship.

With the Ymer contract, Protacon say they will be positioned among major suppliers of large ice-breaker propulsion machinery systems. Protacon is one of the largest Finnish companies in its field in terms of turnover and personnel employing today approximately 220 persons. The company's turnover is over € 15 million.