China Issues Guidance on Arctic Navigation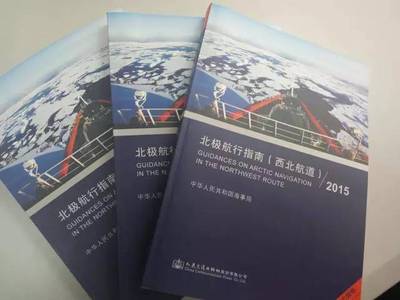 On April 5, China issued "Guidances on Arctic navigation in the Northwest route 2015", which provides navigation information services for international navigation ships planned navigating in Arctic waters.
The Northwest Passage, a sea route connecting the northern Atlantic and Pacific Oceans through the Arctic Ocean, along the northern coast of North America, is becoming more attractive for shipping as global warming melts the ice cover and keeps the route navigable for longer periods. The passage cuts the transit for ships by 30 percent when compared to the traditional routes passing through the Panama Canal.
Building upon the previously issued "Guidances on Arctic navigation in the Northeast route 2014", the new guidance covers hydrological, meteorological, obstacle, waterway navigation, navigation facilities, salvage services, port services and other security guarantee information of the Arctic geographical environment and northwest route. The guidance also takes into account the crew, ship, ship unloader, manipulation and the relevant international conventions as well as coastal state management requirements.
In earlier April, China Maritime Safety Administration (MSA) issued a 356-page guide in Chinese offering detailed route guidance from the northern coast of North America to the northern Pacific as a means of promoting the potential of the route. The guide contains nautical charts and details on weather conditions.
"Once this route is commonly used, it will directly change global maritime transportation and have a profound influence on international trade, the world economy, capital flow and resource exploitation," said Liu Pengfei, the spokesperson for China Ministry of Transport.
Liu predicts that there "will be ships with Chinese flags sailing through this route in the future" as it would save time and money for Chinese ship owners, nevertheless a specific time-frame on when this might become a more frequent practice has not been given.
On the other hand, numerous risks remain with regard to the safety of the route amid lack of infrastructure and inclement weather, MSA said.