New LNG Carrier Delivered to FLEX LNG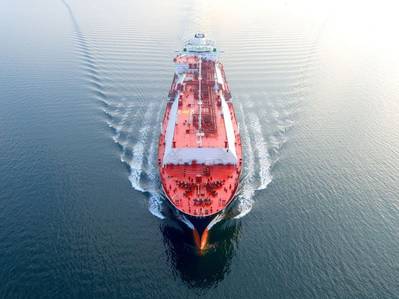 Shipping company FLEX LNG said it has taken delivery of its latest newbuild, Flex Amber, from Hyundai Samho Heavy Industries in South Korea.
Flex Amber is a large liquefied natural gas (LNG) carrier with 174,000 cubic meters of cargo space. The Marshall Islands-flagged ship is equipped with a highly efficient dual fuel slow speed two stroke engine (X-DF).
The 297-meter Flex Amber is the sister vessel of Flex Aurora delivered on July 29, and Flex Volunteer and Flex Vigilant scheduled for delivery in 2021.
FLEX LNG now has 10 ships on the water and another three LNG newbuildings due for delivery by the first half of 2021. All 13 vessels were built at South Korean shipyards.