New Management Service at Sunseeker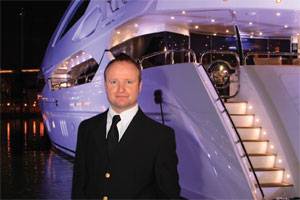 When you purchase a superyacht, you may look forward to a life of luxury and relaxation. But all too often, superyacht owners find that possessing such a vessel is not that simple – with administration and operation issues causing potential headaches.
Sunseeker Superyacht Management, which was officially launched at the 2009 London International Boat Show, offers a new yacht management service covering administration, maintenance and operation under one roof.
Ben Young, founder, Managing Director and a Class IV, 3000 tonne licensed captain, said, "Sunseeker Superyacht Management will not only help the owner recruit the right captain and crew, we'll also train them, to ensure the service the owners receive is second to none. In addition, we'll help secure both home and visiting berths, so that the yacht's passage is seamless and problem-free."
Sunseeker Superyacht Management will also take care of all classification, flagstate, mini-ISM and financial administration. Working with the captain, they then offer practical operational support, providing protection and peace of mind. All this comes with the added security that a company like Sunseeker provides. Known worldwide as the builder of the finest luxury motoryachts, the company has built a reputation for excellence and perfection.
Young adds, "With our specialist knowledge we can provide exceptional management support – reducing the risk of incidents onboard and making financial savings in the day-to-day running of the vessel."
Based in Port Camille Rayon, Golfe Juan, in the South of France, Sunseeker's multi-lingual team is strategically positioned to offer support throughout the Mediterranean and beyond. Wherever there's a Sunseeker owner, the company's Superyacht Management Service can provide service.