Ocean-going Ship Newbuildings Round-up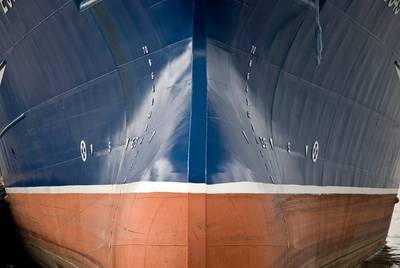 Activity in Chinese shipyards increased the past week, notably in the dry-bulk carrier market, as workers returned from the 'Golden Week' holidays reports Clarkson Hellas Weekly S&P Bulletin.
Dry bulk carriers
China Navigation have announced the declaration of another four options of the 39,500dwt design at Chengxi Shipyard, which will bring the total number of orders for this design up to 16 vessels. This latest set of options will all deliver in 2016. No pricing has been disclosed, though the earlier options were declared at a price of circa USD 23 Mill.
Clients of Grecomar are reported to have placed an order at Taizhou Kouan Shipyard for 1+1 x 64,000dwt Ultramax Newbuildings. Delivery for these is understood to be in the second half of 2015 with pricing in the high USD 25s Mill. The deal itself is understood to have been concluded in September this year.

Cardiff Marine are now reported to have signed LOI's with both SWS and Yangzijiang for 2+2 and 4+2 x 208K newcastle maxes. These orders are understood to have been agreed at prices of 56.3 Mill and USD 55.5 Mill respectively and will deliver between 2015 and 2016.

Scorpio have announced a raft of new orders including: 2 x 60,200dwt bulkers at Mitsui to deliver in 2Q 2016; 4 x 61,000dwt bulkers at Imabari delivering in 2015; 3 x 64,00dwt options declared at Chengxi delivering in 2016 and finally 2 x 61,00dwt bulkers at NACKs for delivery in 1H 2016. No specific pricing details provided.

Tankships
Anglo- Atlantic Steamship meanwhile are understood by Clarkson Hellas to have ordered 2 option 2 x 50,000dwt IMO 2 chemical tankers at Weihai Samijn with both of the firm vessels due to deliver in 2H 2015. These will be the first vessels of this class the yard will deliver.

Sam Bu Shipping are understood to have placed an order at Korea Yanasae Tonyoung 9ex Samho) for a pair of small 3,500 dwt Chemical tankers. These would be the first orders the yard has taken since their published troubles in 2011.

In other sectors
Petredec are reported to have placed an order for a pair of 11,000cbm LPG vessels at Sasaki Zosen which will deliver in 2015 and 2016 respectively. Although no official pricing released, Clarkson Hellas believe these vessels have been contracted somewhere in the region of USD 28-29 Mill.

Finally, Clarkson Hellas understands that Meyer Werft have received an order from Genting Honk Kong for a 150,000gt cruise ship which is due to be delivered by Oct 2016. The price is of this vessel is understood to sit at circa EUR 707.20 Mill.

Source: Clarkson Hellas Weekly S&P Bulletin