HMAS Newcastle On Middle East Patrols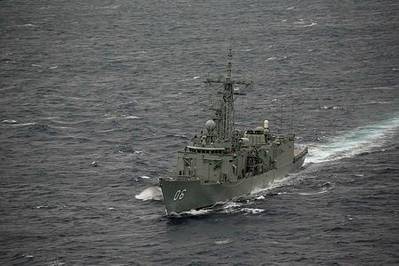 Royal
Australian Navy
frigate HMAS Newcastle has arrived in the Middle East Region and has commenced her first patrol as part of Operation MANITOU after officially joining the operation on May 1, 2015.
Newcastle departed for her first patrol as part of a six-month rotation that will see her cover approximately 2.5 million square miles of international waters to conduct maritime security operations in the region.
The ship's Commanding Officer, Commander Dominic MacNamara, RAN, said Newcastle's mission is to contribute to the maritime security and overall stability of the region.
This is Newcastle's fifth deployment, having most recently been in the region in 2013, and the 60th rotation of a
Royal Australian Navy ship
to the region since the first Gulf War in 1990.
Newcastle replaces HMAS Success on Operation MANITOU, Australia's contribution to the international security and stability effort in the Middle East Region, which includes counter terrorism, counter piracy and narcotics interdiction.