Nichols Taps Higgins as COO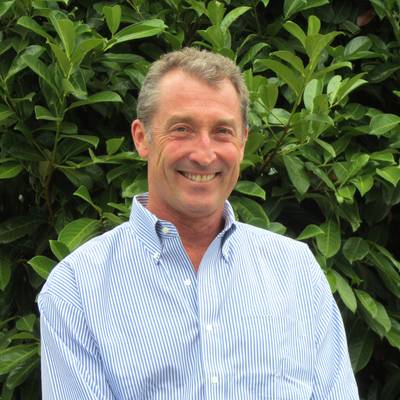 Gavin Higgins has joined Nichols Brothers Boat Builders as Chief Operating Officer (COO).

Gavin Higgins has been appointed the Chief Operating Officer at Nichols Brothers Boat Builders. Gavin's duties will include oversight of Engineering, Production, Project Management, Purchasing and Facilities. He will be working with the current team for the successful delivery of two tugs and superstructure for the new Washington State Ferries currently under construction at the Freeland facility. In the long term Gavin will continue to improve operational efficiency, reduce risk, lower costs and increase profitability.

Most recently Gavin has been with Irving Shipbuilding, Inc. as General Manager, Shelburne Ship Repair, Shelburne, Nova Scotia, Canada. Shelburne Ship Repair operates the largest marine railway in the Americas and services a variety of Canadian Naval, Canadian Coast Guard and commercial vessels.

Previously, Gavin worked for Derecktor Shipyards Bridgeport, Connecticut, where he was involved in all aspects of shipbuilding and ship repair on yachts and commercial vessels. Notable new construction projects included ferries for the Argentinian operator, Buquebus, the Woods Hole Steamship Authority and the Alaska Marine Highways. Additionally, recent projects included the largest yacht built in the United States and an LNG assist tug for the operator Reinauer.

Gavin, a Naval Architect, completed his training at Southampton College in Southampton, England. He also holds an M.B.A. from the University of Connecticut, which he completed in 2007. He is a Chartered Engineer (CEng) in the U.K. and a Fellow of the Royal Institute of Naval Architects (FRINA). Gavin has been a member of the Society of Naval Architects and Marine Engineers (SNAME) in the U.S. since 1983. The American Bureau of Shipping also named Gavin to their committee on small vessels.

"I am excited about joining the Nichols team and look forward to future success with the company", says Gavin about joining Nichols Brothers Boat Builders. "We are very pleased to have Gavin come on board with us here at Nichols and look forward to having his experience as part of our team" said Matt Nichols, CEO Nichols Brothers Boat Builders.

Nichols Brothers Boat Builders specializes in steel and aluminum vessel construction and repair. Nichols Brothers is located in Freeland, Washington, manufacturing all types of workboats and passenger vessels since 1964. Visit NBBB on the web at www.nicholsboats.com to learn more about the company