Night-Service HK Jetfoil Hits 'Object', 85 Injured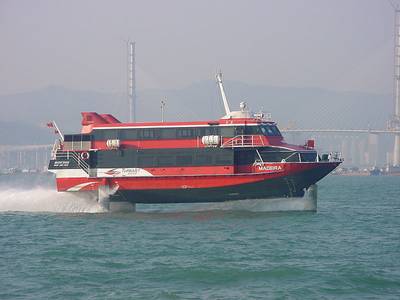 About 85 people have been injured, six of them seriously, when the high-speed ferry hit an unidentified object while travelling to the gaming mecca of Macau reports BBC News.
The accident, which threw many of the 100+ passengers out of their seats, happened in the early hours of the morning near the island of Hei Ling Chau, while the jetfoil, operating at normal speed, was on a routine voyage from Hong Kong to Macau. Following the incident the jetfoil was towed back to the ferry terminal in HK, reports BBC News citing Hong Kong officials.
Referring to information from an Agence France-Presse news agency report, BBC News name the vessel involved as Madeira [owners TurboJet].

There were no reports of any people missing, and an investigation is now under way.
Source: BBC News/MarineLink.com