NMRA Officers Elected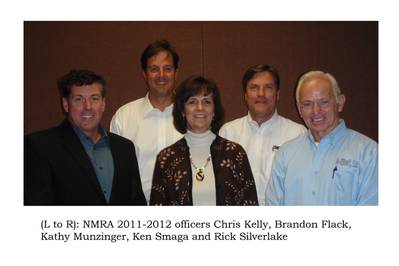 The National Marine Representatives Association (NMRA) has elected its 2011-2012 officers and board members. One new officer and three new board members are joining the association's leadership group.

Chris Kelly of Waters & David Co., New Orleans, Louisiana, is now president. Kathy Munzinger of Munzinger & Co., Springfield, Missouri, has been elected vice president and Ken Smaga of ComMar Sales LLC, Land O' Lakes, Florida, is now treasurer. Brandon Flack of Atlantic Marketing Co., Stonington, Connecticut, joins the officers as NMRA's new secretary. Rick Silverlake of Silverlake West Co., Huntington Beach, California, finishes his current term as the association's president and steps into the past president position.

Three new NMRA board members were elected to serve a three-year term. They are Randy Dykstra of Great Lakes Marine Marketing, Port Clinton, Ohio; Rob Gueterman of GSW and Associates, Tampa, Florida and Paul Perry with JB Dunn Co., Fort Pierce, Florida. They join existing board members Doug Peterson of The Gartner Group, Ft. Lauderdale, Florida; Chris Martorana of Macaroni Marketing, Watsonville, California and Jay Sanders of West Coast Sales, Vista, California. Those whose NMRA board term has now finished include Tom LaSanta of Anchor Sales & Marketing, Bayou Vista, Texas; Ivan Cross of Merifield Co., Camano Island, Washington and W.M. (Pat) Black of W.M. Black & Co., Mentor-On-The-Lake, Ohio.
NMRA was founded in 1960 as a national organization serving independent marine sales representatives and the manufacturers who sell through reps. This professional association functions as an industry voice, promoting networking and the benefits of utilizing reps for sales. Contact National Marine Representatives Association, PO Box 360, Gurnee, IL 60031. 847-662-3167; Fax: 847-336-7126. info@nmraonline.org; www.nmraonline.org.