Bristol Harbor Group Designs Offshore Oil Towboat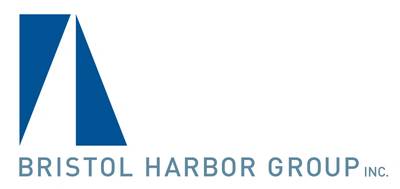 Bristol Harbor Group, Inc. designs towboat in support of offshore oil field development in Alaska.

Bristol Harbor Group, Inc. (BHGI), of Bristol, RI, was contracted by Northern Maritime Logistics, LLC of Anchorage, Alaska, for the design of both a towboat and the bow ramp for a new, USCG Inspected deck barge. Both vessels have been put into service use on the North Slope of Alaska, servicing Nikaitchuq Island in support of oil field development. The vessels have a limited specific-service route from Point Oliktok to Nikaitchuq offshore drilling island (approx 3
miles to the North-Northwest of Point Oliktok and South of Spy Island).

Impressively, both vessels were conceived and built in less than four months during the 2nd and 3rd quarters of 2011. OLD BULL and NML 100 were designed, fabricated, transported to the north slope, launched and commissioned during this very short timeframe, which is a testament to the designers, builders and logistics providers involved

The 39' x 19' x 5.5' towboat is designed for exposed waters and to ABS Rules for Building and Classing Steel Vessels <90m. OLD BULL is constructed of steel, and is powered by twin diesel engines, each producing approximately 340 BHP and driving conventional propellers. OLD BULL's deckhouse includes a head, galley counter, and mess for several people. The pilothouse is located above the cabin on an elevated platform to allow adequate operator visibility over cargo loads on the barge. OLD BULL is outfitted with push knees, bollards, and capstans to allow securing to the stern of the barge with over-deck lines, and is also outfitted with a stern towing bitt.

The deck barge, NML100, is a 100' x 45' x 7' steel unmanned barge, fabricated at Eagle Fabrication, LLC, Sauget, Illinois and erected in Deadhorse, Alaska. Modules that could be shipped over the road were fabricated in Illinois, trucked to Alaska, and then welded together in Alaska. Then the completed barge was moved 60 miles over land and launched into the Beaufort Sea from an ice road. A canal was cut in seven foot sea ice to float the barge.

NML 100 is fitted with a bow ramp powered by a modular diesel fueled HPU with integral fuel tank mounted above-deck in a watertight locker. The bow ramp allows for operations from unimproved beaches. For further information on this or other designs available from BHGI, visit their website: www.bristolharborgroup.com. BHGI and its sister company, The Shearer Group, Inc. located in Houston, provide naval architecture, marine engineering and construction oversight services to both the offshore and inland sectors of the marine industry. BHGI's recent work includes small passenger vessels, oil and deck barges, tugboats, patrol vessels and dredges.