Aker to Effect Offshore EPCIC Tie-in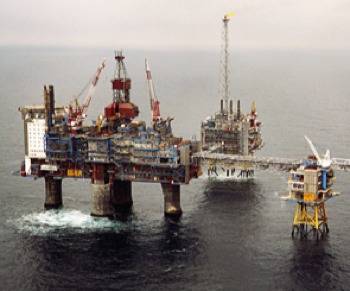 The contract involves further modification work on Sleipner A under the Sleipner Modification Portfolio Agreement.
In detail, this contract is for engineering, procurement, construction, installation and commissioning (EPCIC) to tie the gas production from the Dagny platform into Sleipner A.
The Sleipner Modification Portfolio Agreement was awarded to Aker Solutions in August 2010 and the company is currently working on the first call-off project named Gudrun tie-in to Sleipner.

The Sleipner area is the second largest gas producer in the North Sea, after the Troll field. The Dagny field is located approximately 30 km northwest of Sleipner East.
Engineering work will be carried out at Aker Solutions' offices in Stavanger, Bergen and Mumbai and will also engage prefabrication resources at the company's yard in Egersund. Work under the contract will be completed in 2016.

"We are very proud to be selected by Statoil for another tie-in project. Modification work is part of our core business and it is important for us to stay competitive and be awarded key projects such as this," says Tore Sjursen, head of maintenance, modifications and operations (MMO) in Aker Solutions.