Offshore Ship Designers Strategy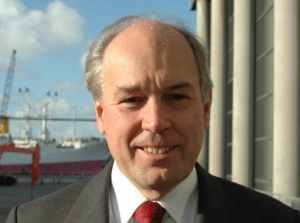 Design teams in IJmuiden, Montrose, Escrick, Bideford and Shanghai will now all operate under the IJmuiden-based Offshore Ship Designers (OSD) name and will work more closely together. The office in Bideford is new and will focus on cargo ships, patrol vessels, dredgers and mega yachts.
Michiel Wijsmuller, managing director of OSD, said, "We are not just rebranding, we have integrated a loose group into a strong company. WorldWise Marine and IMT are now an integrated design company with solid engineering capacity but above all, a strong independent presence in all the key markets. There are hardly any truly independent ship design companies now, especially in the offshore world. Most of them are tied to engine and equipment manufacturers. OSD has the skills, capacity and ideas to tackle innovative projects, and it can bring true independence to the table. So designs can be based on the best equipment and outfit for the job, rather than being based around the needs of particular equipment or particular power plants."
OSD's IJmuiden office was formerly WorldWise Marine Engineering, now renamed OSD Holland. It will lead the group's tug and harbour craft work. Montrose and Escrick are the former IMT Marine Consultants teams, now renamed OSD-IMT, and leading the group's continuing focus on cost-effective offshore service vessels. The Bideford office is new, and falls under OSD-IMT. It will add expertise on cargo ships, patrol vessels, dredgers, ferries and yachts to the group. OSD Shanghai retains its name, providing a foothold in Asia and a strong resource of qualified staff to service group demand.
Wijsmuller said, "OSD has a three pronged strategy for development. Internally we will harmonise our software and resources across all our offices, recruit more engineers and naval architects and have more inter-office work sharing to ensure we have a decentralised but wholly integrated team capable of handling large projects from concept through to detailed drawing and on to newbuilding supervision.
Externally, we shall continue to build on our expertise with good, solid, practical and above all most-effective offshore support vessels and tugs, and at the same time we intend to offer innovative designs in other markets which require our environmentally friendly and high technology approach but which want simple, pragmatic solutions to their needs. Small cargo vessels, patrol vessels, dredgers, mega yachts and ferries will be target areas. We shall build the business on two key factors which set us apart in the market. These are a strong knowledge base and interest in environmentally friendly technology, and most important of all, our independence. When an operator wants a design aimed specifically at meeting their needs, rather than a ready-made equipment package adapted to their tender, then they will come to Offshore Ship Designers."
Wijsmuller said the IMT brand will not be lost, because IMT stays as part of the name OSD-IMT and will still be used as the name for a line of designs in the offshore service vessel field. "We have around forty modern vessels out there in service with IMT and a number on the side, and there are currently a further thirty IMT designs building at five different yards all over the world. So we will continue to use IMT as the prefix for our offshore vessel designs, and the next in the series will be a lengthened and upgraded Field Support Vessel, the IMT 955-2," he said.