AVEVA Expands Services for Owner Operators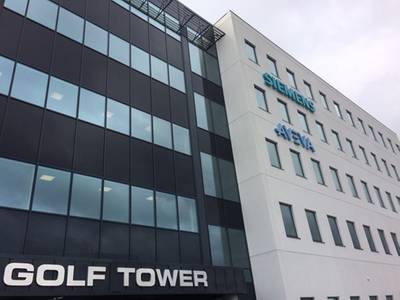 New office increases the capacity of the AVEVA Center of Excellence for Operations Integrity Management Solutions
AVEVA announced that it is opening a new Center of Excellence for Operations Integrity Management Solutions for Owner Operators (OOs) in the
oil and gas
, process plant and power industries. The new facility, based in Stavanger, offers global OOs and Duty Holder
EPCs software solutions
to create and maintain their Digital Assets. The Digital Asset approach is helping these customers to manage complex facilities to save on cost while delivering a safer and more efficient operating asset. Additionally the new office enables greater customer engagement by being able to offer an expanded training curriculum and larger training facilities to meet increasing customer demand.
"The facility in Stavanger enables AVEVA to develop and deliver solutions and services that deliver very rapid ROI to our OO customers," said Derek Middlemas, Managing Director – Digital Asset Projects, AVEVA. "The Center of Excellence for Operations Integrity Management Solutions provides solutions that are tightly integrated into the way our customers do business and a higher degree of configuration services to help our clients build, manage and maintain their Digital Assets. We are able to help our customers to effectively manage their business and access timely and accurate project and asset information. Our technology and industry expertise brings tremendous value to these customers through the efficient support of operational processes and execution of in-plant engineering projects."
AVEVA's technology and
global sales network
is positioned to help OOs meet their safety, production and uptime targets. With asset life cycles often greater than 25 years a well-established and maintained Digital Asset is as important to OPEX activities as it is to CAPEX. AVEVA provides the tools to monitor, track and control all aspects of their maintenance, repair and operate (MRO) activities and intelligently interface asset information into discipline specific applications.